Detail-rich mechanical drafting services for higher efficiencies
We are the leading mechanical drafting company from India offering concept design drafting services to global manufacturers, fabricators, design engineers, and sheet metal contractors. Our CAD drafters deliver mechanical 2D detail drawings and 3D drawings with detailed dimensioning and tolerances.
Our offshore teams consist of highly skilled CAD draftsmen to help you convert images, hand sketches, pdf files, and technical drawings into CAD files. We ensure you get accurately sheet metal drawings for your metal shops to function seamlessly.
Request a quote for mechanical drafting outsourcing »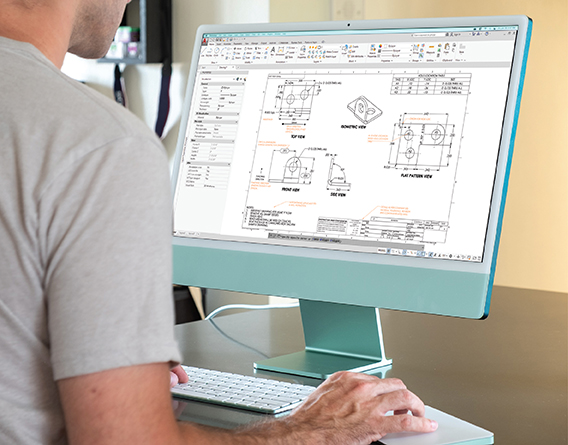 Types of our mechanical drafting services:
Concept design drafting
Mechanical shop drawings
Fabrication drawings
Part / Assembly Drawings
Millwork drawings
Casework shop drawings
Cabinet drawings
Joinery shop drawings
Metal shop drawings
We aim to ensure a standardize design communication from design concept to final manufacturing. We, thus, deliver CAD drafting drawings like schematic drawings, casting and machining drawings, etc.
Share your needs mechanical drafting with us »
Check out our mechanical drafting capabilities
Industry sectors we engage with for mechanical drafting services
Our team of more than 200 CAD draftsmen and mechanical CAD engineers collaborate with various industry professionals to deliver accelerated manufacturing. Some industry sectors we cater to inlcude:
Furniture
Millwork
Building products
Sheet metal fabrication
Shopfitting
Industrial equipment
Advantages of mechanical CAD drafting services
Mechanical product design market is dynamic, personalized and new developments keep emerging which can be addressed faster and more efficiently with CAD drafting services. Here are the quick advantages that mechanical design companies and manufacturers get with CAD drafting:
Enhanced visualization and accuracy of designs
Reduced errors in design interpretation
Quicker TAT for design development
Easy storage and retrieval of design for future referencing
Reuse of design templates
Higher conformance to drawing standards
Why Outsource Mechanical CAD Drafting Services to TrueCADD
TrueCADD offers a class apart mechanical drafting services for a range of industry professionals for over three decades. Our strengths include:
100% design data security
Adherence to international design drafting standards like ASME, IS, TEMA, BS etc.
Team of 200+ mechanical design engineers and CAD drafters
Global presence in 51+ countries
Experts for leading software like SolidWorks, AutoCAD®, Autodesk Inventor® etc.
Delivering first time right CAD models and drawings