Recognizing the shift in BIM with accurate clash detection
When clashes or interferences go unidentified in the design phase, AEC projects incur substantial losses in terms of cost, time and resources. Poor coordination and collaboration between onsite and offsite project teams can reduce project quality, efficiency, productivity, and create unncecessary cost & time overruns.
Our company helps identify member interferences or clashes as a top priority in the BIM coordination process. Seamless design validations and constructability reviews reduce greater change order volumes, garner accuracy, mitigate post-construction modifications and achieve better project collaboration.
Outsource your BIM clash detection requirements →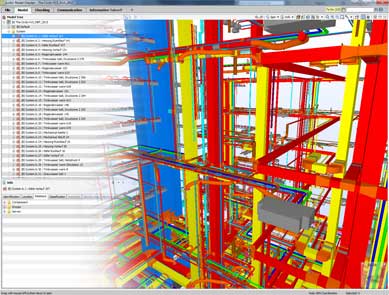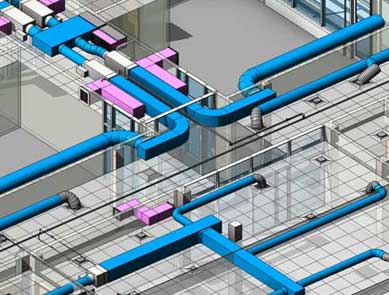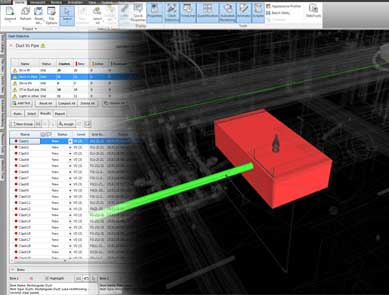 Our BIM presence through leading clash detection capabilities
Our team of experts undertake BIM projects that need clash-detection services very early on in the design phase. We use a model-checking software like Navisworks® to resolve member interferences early on in the design stage. This helps reduce time and cost and deliver improved value early on in the design stage.
We provide valuable consulting inputs and insights for our BIM partners in the USA, UK, Canada, Europe, Australia, and the Middle East.
Our coordinated 3D BIM clash detection services
Identify and Resolve Clashes

Analyze member interferences and resolve them early in the design stage.

Review 3D Models

Check coordinated 3D BIM models using design and constructability reviews.

Add Project Value

Plan and visualize the entire BIM project before it gets onsite.
Better Trade Coordination

Coordinate better with various project teams to mitigate internal or external clashes.

Reduce Project Rework

Better project overview reduces RFI volume & cut's down material waste.

Initiate Quicker Turnarounds

Fast-paced & quality clash-detection based on BIM expertise and experience.
What our
Clients

Say

– Founder & Owner, Technology Consultancy for AEC Industry USA
Our clash detection expertise for your BIM projects
Our clash detection services can be leveraged for new and existing AEC projects wherein engineers can workaround our clash detection reports for design enhancements. Contractors can leverage these 3D BIM models for efficient, sustainable and productive project deliverables.
As an industry practice, our BIM modeling experts perform quality checks at various LOD levels and across various disciplines like architecture, structure, MEP and FP. We provide error-free clash reports for ease of use, better project understanding and making informed decisions.
Our clash detection services span over a wide range of AEC projects that includes – residential buildings, commercial facilities, industrial units, hospitals, airports, school, universities etc.
Benefits of outsourcing your BIM clash detection
BIM clash detection is an important reason to adopt a BIM-based contracting approach, thus enabling a clash-free and streamlined construction process.
Detailed project mapping to modify design prototypes.
Save on cost and time during construction.
Precise 3D BIM models for construction scheduling.
Better coordination and collaboration between teams.
Accurate and information-rich 3D BIM models.
Improve construction costs by resolving clashes.
Creative design approach based on BIM-based visualizations.
Enhanced prefabrication through clash-free 3D BIM models.
We cater to various BIM sectors