Streamline door-window design development and manufacturing with CAD drafting
Manufacturing of metal doors and windows depends upon the design needs and type of metal for fabrication. Staying informed about manufacturing capabilities throughout design development is the key to success.
TrueCADD's expert CAD drafting team creates detailed fabrication shop drawings and 3D models of customized doors and different windows designs like fixed windows, casements, awnings etc. We collaborate with your design team and shop floor engineers to create sheet metal drawings with BOMs for seamless fabrication. Based on your building architecture, we help you create designs and select material for robust operations.
Get customized shop drawings for your door and window design →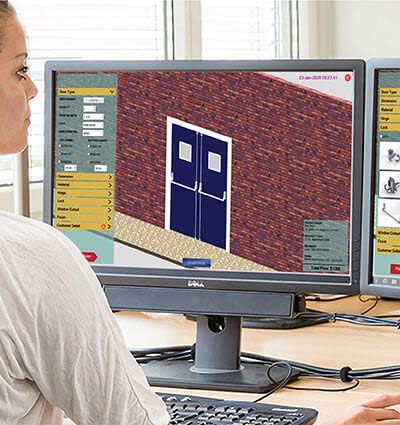 Customization your doors-windows faster with design automation
Doors and windows are highly customized building products and every time design specs change, drawings and models have to be updated. It consumes long man-hours and design engineers are occupied with repetitive work. Design automation helps you eliminate modeling and drafting work and accelerate overall design cycle.
Benefits of design automation for door and windows design

Up to 70% reduction in design cycle time

99.99% drawing accuracy

Customer-centric design services

Enable same-day manufacturing

100% accurate BOMs and quotes
Our CAD drafting services for sheet metal doors
2D metal shop drawings of doors, windows and frames
3D CAD models in SolidWorks, Inventor®, Creo and Solid Edge
Convert solid models to sheet metal parts in SolidWorks
Design automation for door and window designs using DriveWorks
PMI annotations and text labels for large assembly designs
Description of sheet metal weldments
Converting Revit® models to sheet metal models in Inventor®
BIM content creation for doors and windows to support BIM workflows
Need help on an ongoing basis?
We establish long term business relationships with clients and are committed to total customer satisfaction.