At TrueCADD, we extend comprehensive structural design services to help you efficiently design, analyze and collaborate with architects and MEP engineers.
Our structural engineers develop efficient 3D structural detailing plans to assist contractors, EPC firms and steel fabricators in erecting facilities of immense strength. We aid sheet metal fabricators and plant owners by developing 2D drafts and 3D CAD models for metal structural element such as glazing, claddings, enclosures, etc. and improve their productivity.
Our team of structural designers and steel detailers delivers steel detailing and rebar detailing plans for angle section, roofs, trusses, columns, foundation and every other critical structural element in the building. Our hands on expertise with structural 3D modeling in Revit® allow us to deliver flawless structural designs.
Explore our projects: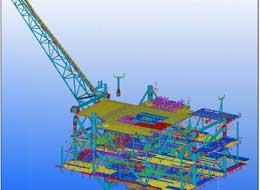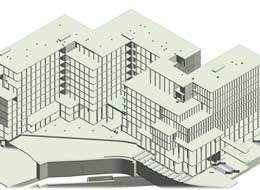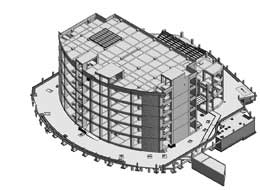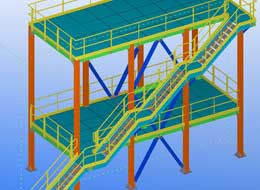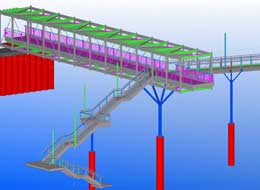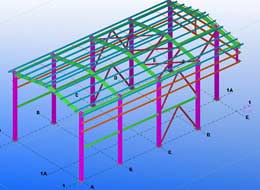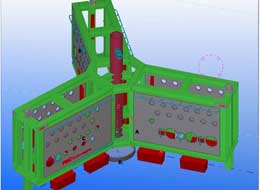 View More Projects →
With an enormous taskforce, our structural design deliverables include:
2D drafting & 3D modeling for various building structures
Structural load calculations
Foundation design
Roof structure design
Structural element design such as plates, arches, shells, catenaries
Structural sheet metal product design
Structural analysis for various loads
Retaining wall design drawings
Slab design drawings
Frame design drawings
Lintel design drawings
Structural stacks, skids, tanks designs
Steel angle & channel design
Plant structure design
Our structural design practices deliver efficient solutions for residential township, commercial, education and institutional buildings, healthcare sector, oil and gas industry and various other processing plant constructions.
Specialization in following structure designs:
We specialize for structural design support across following aspects:
Bridges: Box girder bridges, Arch bridges, Suspension bridges, Cable stayed bridges
Dams: Arch Dam, Gravity Dam
Power Plants
Hospitals
Schools and Universities
Tunnels and Port
Our structural engineers can efficiently work with structural load calculation including live load, dead load, wind load, snow load etc., foundation design, retaining wall, roofs, beams, columns, slabs and much more, for RCC structure, concrete steel, wooden structure etc.
Our structural CAD drafters, BIM specialists and engineers together develop information rich intelligent BIM-ready 3D models to extract design and construction management information. Our aims and efforts are aligned and focused to increase the construction efficiency and keep every stakeholder informed about the design decisions taken.
Outsource your Structural Design Services for any building construction project to us for saving time and costs.
Get in Touch!
TrueCADD
Gurukul, Ahmedabad - 380 052.
Gujarat, India
Email: info@truecadd.com