TrueCADD is a leading mechanical design services provider company based in India that serves as a one stop CAD outsourcing solution to fabricators and manufacturers of engineered products.
With our design engineers deep domain expertise, we cater to a wide range of engineering design firms, fabricators, contractors, sheet metal & building product manufacturers and material handlers. We leverage our mechanical designers and CAD drafter's hands-on expertise to work with various CAD platforms such as AutoCAD, SolidWorks, Solid Edge and Inventor to expedite design cycle time.
Our product design and development services include:
Converting conceptual sketches and 2D to 3D CAD modeling and PMI annotations
Developing 2D drafts for fabrication, installation and assembly
Machine & tool design including fasteners, jigs and fixtures, assembly, part and component models
Design & specification of material handling equipment including conveyors, cranes, hoist, pig launcher & receivers
Pump, Compressors & Turbine Design along with heating, cooling and ventilation system designs
Design specification and stress analysis for pressure vessel, storage tank and piping design
Explore our mechanical design & 3D modeling projects: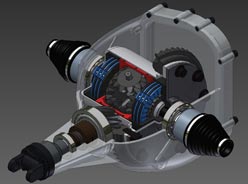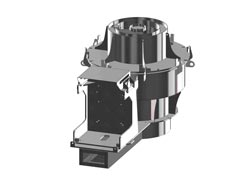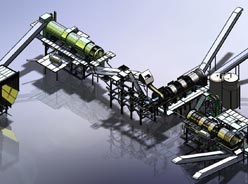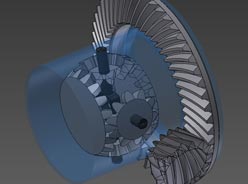 View More Projects →
Our mechanical design services cover various design stages:
Our certified design engineers excels in delivering SolidWorks drafting and 3D modeling services for fabrication, manufacturing and construction industry to expedite the entire process from concept to fabrication / product manufacturing / construction.
Conceptual Design: We convert conceptual sketched to comprehensive 3D CAD models for better engineering insights that partake in every stage from modeling to fabrication along with design validation.
Millwork Drafting: We deliver architectural millwork drafting services and custom joinery drawings to various furniture manufacturers, a range of cabinetry manufacturers, and many more to address the bespoke needs of the millwork industry.
Rapid Prototyping: We help product design engineers to develop CAD prototypes for eliminating iterative design process for testing and help save time and cost.
Design optimization: Our design optimization solutions for fabricators bring cost saving and expedites product development processes.
Design Confirmation: We enable fabricators and contractors to deliver their product in market with full-proof and design guaranty with our design validation and testing programs and quality checks so that the products meet functional requirements.
Our taskforce's goals aligned with the clients requirements make them stay profitable and competitive with better and efficient products. We focus on quality checks prior to the shipment of the 3D CAD models for fabrication. We work closely with fabricators and contractors for better quality outputs.
Contact us to today for your mechanical product design and development requirements.
Get in Touch!
TrueCADD
Gurukul, Ahmedabad - 380 052.
Gujarat, India
Email: info@truecadd.com