Our certified structural engineers and detailers deliver efficient structural drafting services for a wide range of structures and aid prefabrication in structural elements.
We enable general contractors, fabricators and building products manufacturers to come together by aligning their BIM workflows using our steel drafting services.
Our qualified and professional structural drafters and designers deliver 2d drafting and 3D CAD drawings in Revit® for steel structures, pre-cast / prefabricated structures, and pre-stressed structural components.
We provide detailed structural steel drafting services to structural engineers, architects, engineering firms, contractors and steel detailers. Our services enable multi-disciplinary coordination, and empower contractors to practice modular construction and increasing on-site safety. May it be design development, schematic design, construction documents or shop drawings; we assist our clients across building design development phases.
Explore our projects: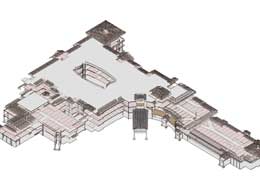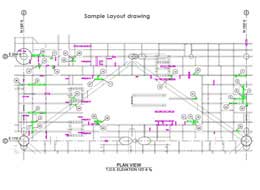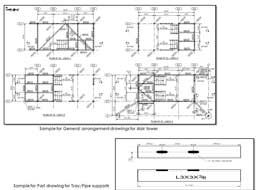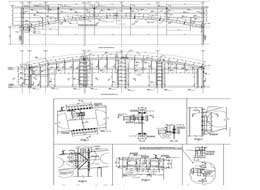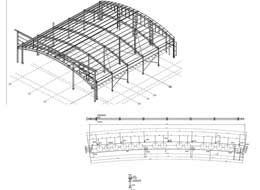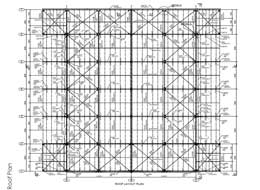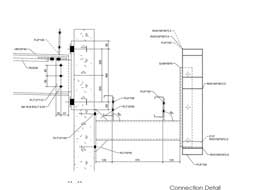 View More Projects →
Our structural drafting services encompass:
Creating member schedules
Connection details drafting
Summary of sheets based on sheet layouts
Cross checking with design criterion from structural engineers
Staad -Pro 2d frame analysis /Manual
Staad pro Space frame analysis
Preparing structural drawings from design brief and sketches
Clash detection and resolution
Co-coordination with Architects
Resolving builder and detailers RFIs
Member placement in Architects model
3d IFC models for Architect validation
Standard checks for Precast Panels (Lifting, spinning. Corner reinforcements, Dowel Pins, Castin plates, Non Load bearing panels, Ferrules), Panel breaks
Our capabilities includes:
Complete set of pdf drawings
All-inclusive set of AutoCAD® drawings
Member Schedule
Staad pro/Manual Load analysis calculation
Connection details
Panel break up
Rationalization of Panel details to lower costs
Why outsource structural drafting services to us?
Delivery Experience: Our in-house team is capable of accomplishing the structural drafting projects of any scale and complexity.
Project Management: The deep domain expertise of our taskforce, we deliver projects within timeframes and enable our clients to stay profitable.
Scalability: Our structural drafters and steel detailers deliver robust structural solutions that meet the changing AEC industry demands which are becoming bespoke by each passing day
Process Innovation: Our structural drafting and design support solutions aim at reducing design cycle time and proceed with getting the designs right first time to save cost and be in project timeframe.
Communication Transparency: Our design support and drafting teams keep you informed about the design progress so that contractors and structural engineers can take informed decisions and remove bottlenecks.
TrueCADD has a team of professionals for structural 2D/3D Drafting for any type of complex project. Our aim is to deliver the accurate & affordable services.
Get in Touch!
TrueCADD
Gurukul, Ahmedabad - 380 052.
Gujarat, India
Email: info@truecadd.com