Easy to interpret woodwork and millwork estimates
Getting accurate material estimates demands a team with strong knowledge of furniture such as joineries, cabinets, casegoods, and millwork. We have a team of professional millwork estimators who are well-versed in CAD, Excel Macros, and other third-party tools to deliver high-end millwork estimating services.
We partner with millwork contractors, architects, and woodworkers to calculate estimates from architectural floor plans. Starting with unit drawings and quantity takeoff, we meticulously calculate final material estimates for your bids.
Request a quote for accurate millwork quantity takeoff →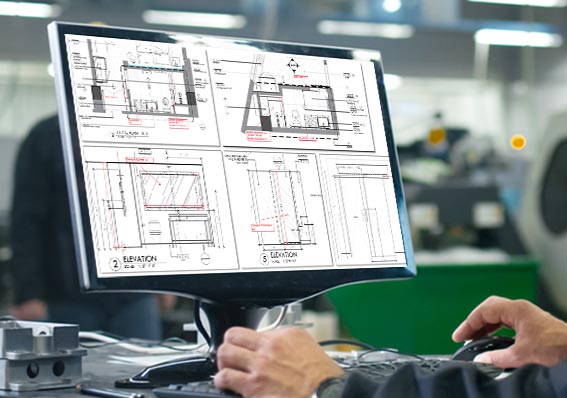 Our range of millwork estimation and quantity takeoff services
Our services for millwork quantity takeoff address the need for hassle-free manufacturing of various architectural millwork products made of wood, glass, metal, and even combination of different primary materials. Our millwork estimators help you calculate near-accurate quantities so that you can estimate the total costs of your projects and plan accordingly. Enlisted is a range of products for which we specialize in quantity takeoff calculation:
Doors and Windows
Bracketing
Sidelights
Countertops
Backsplashes
Glazing and cladding
Fireplace mantels
Ceiling trims
Wall crowns and covers
Embellishments
Caps and baseboard moldings
Kitchen cabinets
Millwork Estimation Project Samples
Millwork industry professionals we engage with:
We deliver end-to-end millwork estimation services to help you place winning bids for millwork contracts. Once you win the bids, we create detailed and accurate millwork shop drawings for error-free manufacturing that empower you to deliver perfect-fit millwork fit-outs. We primarily partner with:
General contractors
Millwork contractors
Woodwork contractors
Cabinet makers
Carpenters
Bespoke furniture manufacturers
Architects
Furniture designers
Benefits of partnering with us for millwork estimating services
Whether you manufacture casegoods, wooden fit-outs, trims and molds, transoms, stairs, or balustrades, our quantity takeoff teams can deliver estimates within stipulated timeframes. We take pdfs, TIF, dwg and dxf as input file formats and share a comprehensive Excel sheet for accurate estimates as outputs.
Insights in material planning
Accuracy in profit margins
Tangible project timelines
High bid-win ratio
Safely planning bid values
Get high bid-win ratio with accurate millwork estimates
We use software like AutoCAD®, Bluebeam and MS Excel to calculate materials for hassle-free manufacturing and installation of your projects. Our millwork estimators ensure that millwork contractors, architects, manufacturers and building contractors stay on the same page with up-to-date information across project lifecycle.
We are a full-range of millwork estimating company offering quantity takeoff and material estimates for a variety of projects. Whether you work with woods, metals, or glass, our millwork takeoff services will deliver perfect calculations to help you place bid that can be won.