Informed decision-making for restaurant and bar millwork interiors
Getting designers, architects, manufacturers and restaurant owners on the same page is the biggest challenge in interior space planning. Designing a themed restaurant or lavish furniture for bars with mural walls, cabinets, wall paneling, signage boards, etc. that are in sync with each other.
We help you bring all stakeholders on the same page by developing detailed and customized millwork drawings. Our CAD experts collaborate with you to understand your design intent, architectural theme, project budget and your preferences for materials and prepare millwork shop drawings accordingly. From large seating arrangements to smaller details like carving on wood, we take care of all your millwork interiors for bars and restaurants.
Reach out to us for the best-in-class millwork drawings →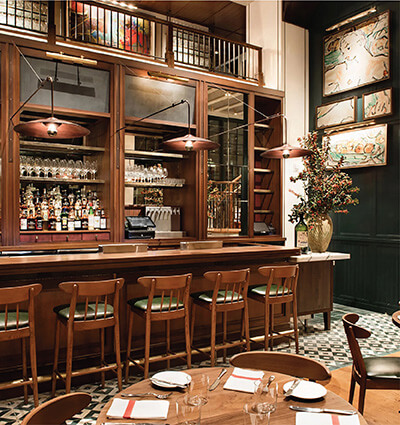 Why do you need quality millwork drafting for restaurants and bars
Restaurants and bar interiors need to keep up with trends, customer sentiments and their preferences. Thus, restaurant owners change interiors at regular intervals. With millwork drawings readily available, architects and furniture design engineers can easily understand the millwork layout across the space and make necessary changes.
Benefits of millwork drawings for hospitality industry:
Faster design approvals
Quick design revisions
Clear communication
Varity of design choices
Precision manufacturing
Value added interiors