The ultimate goal of any manufacturer is to have their products succeed across target markets. Be it process industry equipment, a furniture product or a building product, it is a success only if it persuades the potential customer to purchase.
Getting products to the market and getting them to hit the sales should not be a challenge for manufacturers. For example, for metal storage tanks, it isn't that hard to find the process plant owners to buy it. The real challenge lies in addressing the entire set of custom requirement that every plant owner would have based on their intended use.
If you are a process tank manufacturer, you know how niche the requirements can get based on the projected purpose of the tank. Forget dimensions, thickness, and material; there is much more to be configured at micro level such as valve opening, the number of valves, pipes, outlets, inlets, its accessories fittings and so on so forth.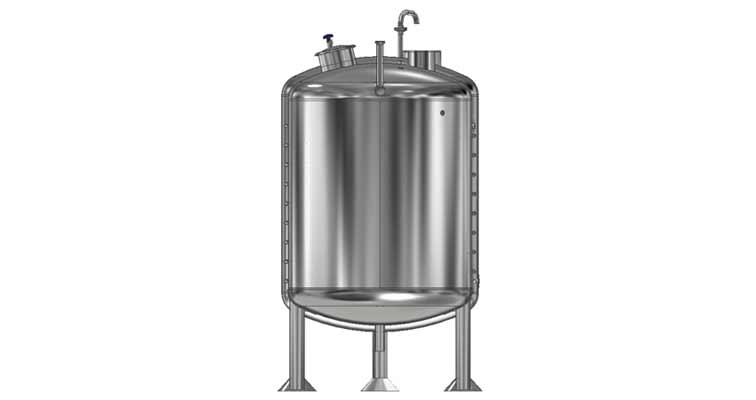 3D CAD model of industrial storage tank made with product configurator
Today's plant owners or even customers of any field are not willing to settle for whatever is available, they need their precise features. And the smart manufacturer knows that in order to win the loyalty of their customer is to offer customized services to each of their client, prized or commoner. With higher volumes and product mix, manufacturers should expect their investments to go skywards with the traditional best practices for manufacturing.
On a road less traveled
Mass customization means conciliation of two divergent fields of production business, bulk production and specifically tailored production. But to succeed in the business practice of mass customization, manufacturers need to establish strong entry touch points for customers.
This certainly puts manufacturers of processing tanks, [here in our discussion] in a position that no longer lets them continue with their traditional methods of customized 3D CAD modeling, generate fabrication drawings and release them for actual production. They should walk the path of design automation to reduce excessive man hour, a road that is less traveled as of now, but will soon be a popular boulevard in the next couple of years.
Breakthrough in CAD customization
Globally, manufacturers of process industry equipment face the challenge of how to address the bespoke requirements of each of their customers. Apart from this, there are other classic and inherent challenges that mass customization invites. Amongst others, maintaining the quality of final products along with shorter lead time holds the top spot.
In a typical scenario, when the time span between order placement and final delivery is really short, the design development time and engineering lead time has to shrink, considerably. This directly affects the R&D, developing the design thinking and ultimately the fit and finish of the product. And in the process industry, this means a clear violation of design regulations and welcoming operational hazards.
Secondly, customized manufacturing is very close to process agility. For each new production order, tool adjustments, machine setup, operations methodology, production approach and several other aspects, change. It is not necessary that a storage oil tank is manufactured the same way as a gas storage tank.
Cumulatively, these challenges affect the final product. Now if we analyze two major repercussions of ETOs (design development time and manufacturing lead time), reducing manufacturing time isn't an option unless we develop new quicker methods. This leaves us with no options but to increase our efforts to achieve shorter design cycles. Design automation may be a road less traveled for CAD customization, but it certainly opens new avenues for ETO and custom manufacturing requirements.
On to the path of profitability
Design Automation Solutions and CAD customization enables manufacturers to efficiently receive and manufacture orders of configurable products such as storage tanks. Manufacturers, when present design features in corresponding 3D models with real time updates for their customers and plant owners, can expect them to place product orders – instantaneously. It essentially improves the plant owner's entry touch points.
Manufacturers can also address their concern of generating and developing well-researched designs by developing feasible alternatives for a particular product into the configurator's back end. Design attributes of a storage tank such as height, depth, wall thickness, material, accessories, inlet and outlets, piping systems and other such geometrical and physical attributes are fed in.
The configurator has captured rules of configure-to-order to implement and generate the configured fabrication drawings, shop floor drawings and BOMs with the programming logic.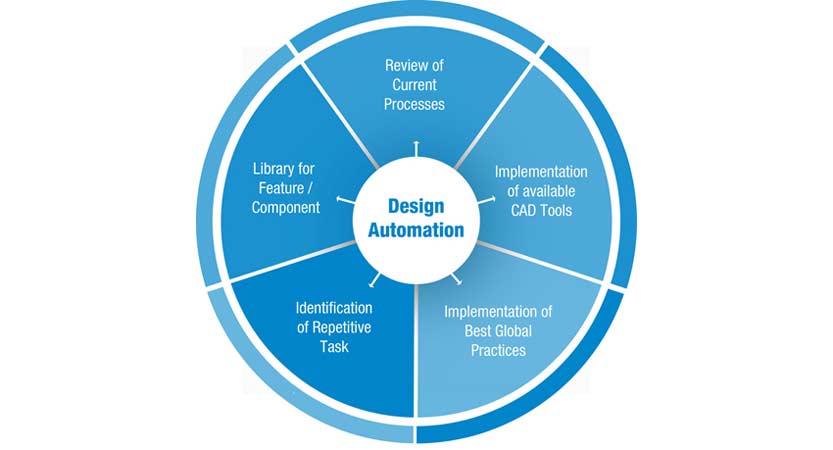 The bottom-line understanding for using and deploying product configurator & CPQ solutions is that not all products are alike. And the choices that can be validated without the mechanism of design thinking should be practiced with product configurator.
Sophisticated pricing software along with product configurator helps manufacturer decide and sketch new pricing strategies by considering the market situation at any particular time. It also simplifies the variable pricing trend with the changing raw material costs. The dynamic quote generator that comes along with the product configurator develops professional documentation and billing information automatically with relevant graphs and images.
Thus, the entire process of design development and manufacturing management as well as documentation is shortened and the manufacturer can focus more on the quality of manufacturing process to improve the final product delivery. On another note, the product configurator also lets the manufacturer stay ahead of scheduled delivery time without unnecessary delays. This leaves the customers satisfied and appeals them to purchase the product.
Thus, if you are a manufacturer and you wish to shift your organization to mass customization for your products, harness the power of CPQ solutions, to effectively manage your manufacturing unit and swiftly transit to mass customization. CPQ and product configurator will let you adopt mass customization as mainstream practice and yet let you address your final goal of reaching out to every customer of your target market.